https:// www.soniamandel.com. Venez dans mon univers afin de me connaître davantage et voir les sculptures
Newsletter :
Send a message:
Create a link to this page
To set a link to our site, you can use the following code:
Follow Mandel Sonia!
Other links from the web

My Artmajeur

Compositeur de musique belgo-hongrois et peintre

Peintre

Peintre

Peintre

Marquetteur d'arts

Office de Tourisme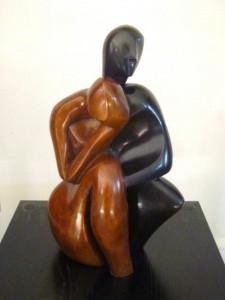 Artrinet

Ateliers ouverts

Drouot Cotation

Fauro "L'Esprit de Solitude" - Peintures -Dessins

Christel Lindstat Contralto

Un Passeur de Lumière à voir absolument

Site d'artistes

La Bible de la Sculpture

Annuaire du monde artistique

Sculpteur dans le Lot & Garonne

Lien entre ArtMajeur et LiveGalerie

Voyez ce blog, il vaut le détour

Véronique Bellot online

Galerie "Le Jardin des Artistes"

Alain Ferret Peintre

Galerie Corps et Ame Nîmes-Gard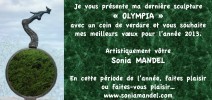 Artbook.me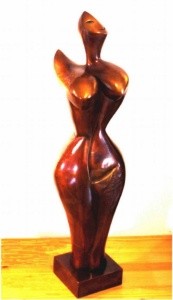 Catherine WERNETTE
Website Management
Website maintained by : Artmajeur.com - Website for artists
Address : Artmajeur, 1870 boulevard de la liberté, 34830 Clapiers, FRANCE
Tel : +33 (0)95 095 9966


For questions and comments about the website, please contact us at the following address: support@artmajeur.com
Last modification date : November 22, 2020